Sustainable Makeup Tips for Earth Day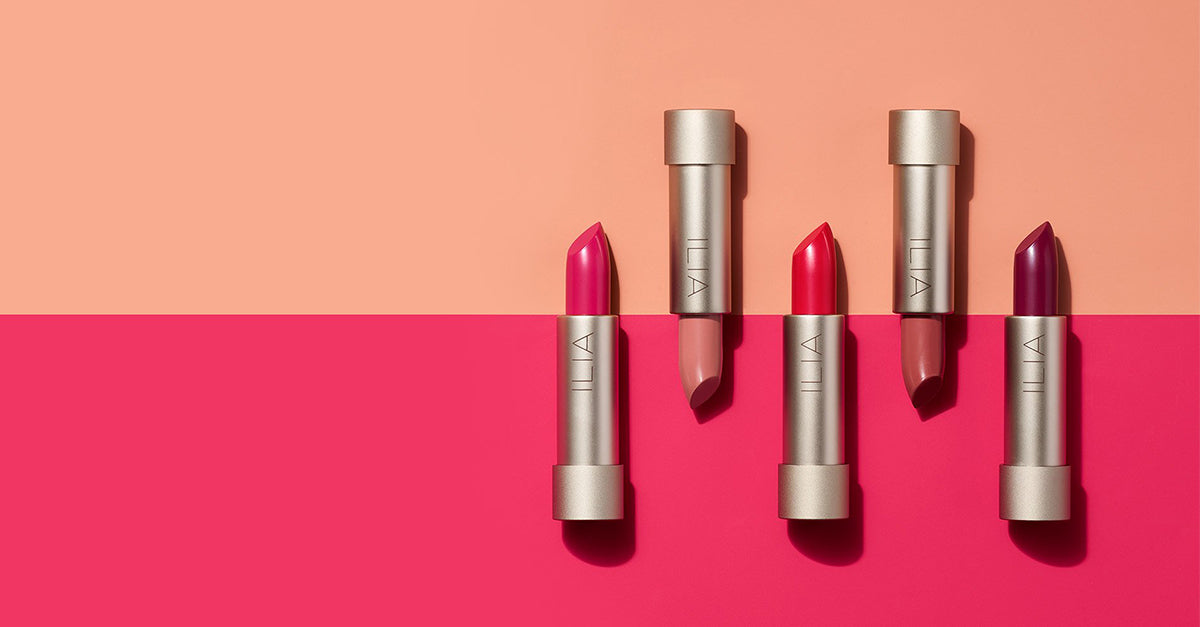 This Earth Day, we celebrate some of our favorite green beauty brands, committed to offering the best sustainable, cruelty-free and naturally effective makeup, with no plastic in the packaging.
Clean your vanity and makeup bags, and throw away parabens, synthetic dyes, fragrances and plastic and opt for products with simple, skin-friendly ingredients.
A refillable cream foundation that can be used as a foundation and as a concealer. The coverage of this foundation adapts to your needs. It can be used almost transparently, with a very thin layer for just a slight skin tone correction, or applied in a denser layer for full coverage. It has a natural matte finish, so you don't have to worry if your foundation moves in the warmer seasons.
The luxurious compact metal casings, which are present in all products of the Kjaer Weis brand, were designed as a refill system to continue to reuse.
The natural ingredients that make up these bronzers, certified by EcoCert, also have skin care benefits, namely coconut and avocado oils to hydrate, apricot oil to hydrate, soothe and delay the signs of aging, olive oil and chamomile extract, two powerful regenerators.
The hydrating, soft formula of this blush gently melts with the heat of your fingers and, after application, instantly gives your face a healthy glow. With jojoba seed oil, which moisturizes the skin, and Rosa Rubiginosa seed oil, which has excellent tissue regeneration properties and helps reduce the appearance of wrinkles. and Gardenia Florida fruit extract which is an antioxidant and works as a natural preservative. With a refillable packaging, characteristic of the entire Kjaer Weis collection.
A colored pencil eyeshadow that glides on effortlessly and has a velvety metallic finish. Repairing argan, sesame and rosehip oils work together with soothing shea and coconut butters to moisturize and protect the delicate eye area. The aluminum packaging is 100% recyclable, and comes in a cardboard wrapper.
A high-performance nourishing lipstick that boosts elasticity and improves hydration in just one swipe. Provides full and long-lasting coverage. Mango butter, rich in vitamins A and C, keeps lips plump and soft. The smooth texture of sunflower wax helps retain moisture and apricot oil, rich in oleic acid and vitamin E, increases the skin's elasticity and flexibility.
Kjaer Weis Organic Mascara is a true revolution in the world of natural beauty. With 99.8% organically grown ingredients, this mascara is easy to apply, creating incredible lash length and volume. The specially designed applicator applies just the right amount of mask for a natural, lump-free appearance. The mask is packaged in a metal box that is designed to be refilled once finished.
|
Posted on April 22 2019