5 Tips for Spring Cleaning your Skincare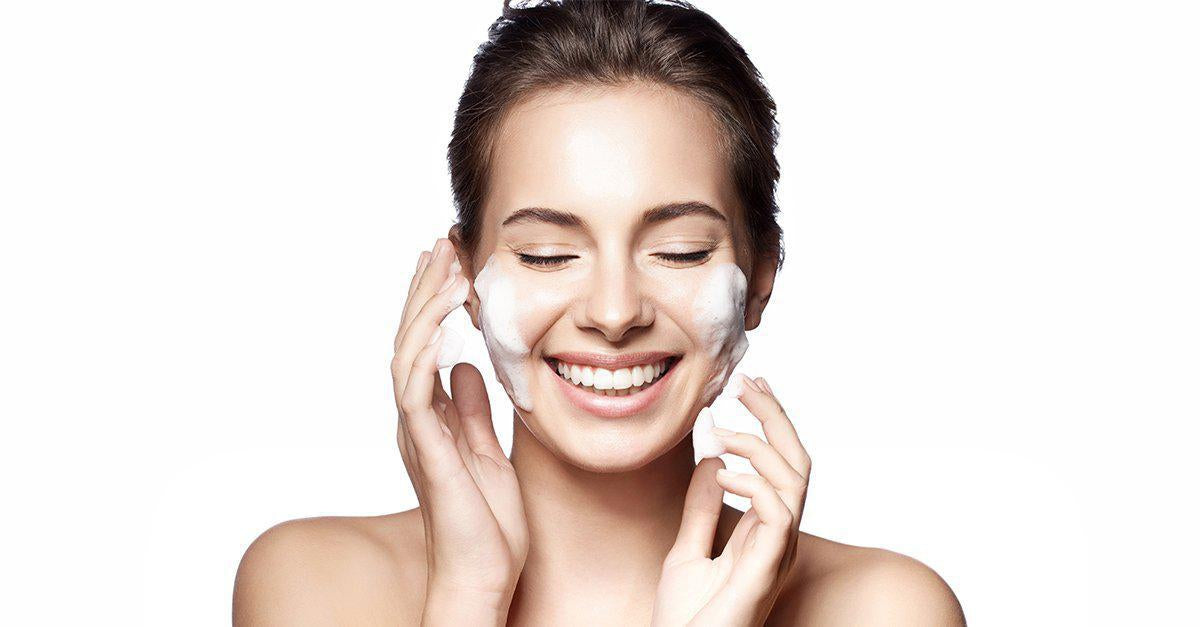 New season, new skin care regimen.
And since the official start of spring is just around the corner (it's already tomorrow!), now is the best time to start preparing your skin for the temperature rises and the arrival of flowers and allergies. 

In addition to changing your makeup and nail varnish to lighter products with lighter colors, don't neglect your skin care routine. The winter months, with the cold, rain and humidity, tend to dry out the skin and leave it dull and lifeless. 

Help your skin prepare for the the arrival of good weather, with our top five tips for the new season, and just in time for the annual "Spring Cleaning" ritual.
Lighter and smoother skin cleansing
As warmer weather arrives, it's time to change not only those heavy boots, coats and sweaters, but also the rich, hydrating cleansers that are great for protecting your skin from the cold, rainy winter.
Swap your daily cleanser for a lighter, gentler formula that will help cleanse your skin and give it a fresh feeling.

We recommend:
Egoboost Gentle Foam Wash by Supermood: A cleansing foam perfect for all skin types. The amazing foam formula harnesses the power of an ancient remedy, the Chaga mushroom, an antioxidant-rich substance that soothes inflammation, helps kill bacteria and is a very light exfoliant.
Organic Flowers Foam Cleansing Cream by Whamisa: A gentle foaming cleanser formulated with extracts of rice, olive oil and shea butter. Effectively removes dirt left by pollution and unclogs pores.
Liquid Crystal Micellic Cleanser by Evolve: For those who want something faster, the Liquid Crystal 2-in-1 Micellic Cleanser is an ingenious 2-in-1 lotion to easily clean and tone all skin tones. skin types.
Exfoliation
The cold, rain and humidity help to accumulate a series of toxins in our pores. Dead skin cells, accumulated excess of heavy moisturizers and environmental toxins, accumulate in our skin, giving it a dull, lifeless look and sometimes with occasional pimples. That's why we recommend exfoliating the skin to prepare it for the new season. 
Make a gentle exfoliation, two to three times a week, to free the skin of accumulated toxins.

We recommend:
Oskia Micro Exfoliating Balm: A creamy and gentle micro exfoliating balm. Can be used with little water for a stronger exfoliation effect or with damp skin and hands for a more delicate and gentle exfoliation, suitable for even the most sensitive skins.
Organic Seeds Peeling Finger Mitt: Pore Care by Whamisa: For those who have little time or little patience, this is the most practical solution. A glove soaked in an organic exfoliating essence based on plant-derived exfoliants.
Skin mask
After exfoliating the skin, and to keep it soft and hydrated, it's a good idea to make a mask to rebalance the hydration levels. The mask should be made after a good skin cleansing, and after exfoliation, to maximize its beneficial effects of hydration and skin luminosity.

We recommend:
Aura Manuka Honey Mask by Antipodes: Ideal for all skin types, even skin prone to blemishes, the Aura Manuka Honey Treatment Mask uses Manuka honey, which is antibacterial to intense hydration while treating the skin A multi-purpose treatment, with moisturizing, cleansing and antioxidant action.
Youth Glo The Babyface Mask by Supermood: An invigorating treatment with vitamin C and ginkgo biloba that promotes collagen production and reduces skin redness and inflammation. It is also ideal for all skin types and leaves it soft, hydrated and smooth like a baby's skin.
Eye Cream
As the sun gets stronger and brighter (bringing with it the much-desired hot weather), there is a greater tendency to frown to protect the eyes from the light. Always wear sunglasses when you are out and about, minimize the sun exposure of your face, to protect your delicate skin and prolong your youth, and bet on a good eye cream to hydrate the delicate area around the eyes and minimize expression wrinkles. Bet on soft lotions, of easy and fast penetration, .

We recommend:
Sun protection
Sun protection should be used throughout the year, regardless of the weather. But of course, with the arrival of good weather, there is more and more desire to walk on the street and there is more direct exposure to the sun. Apply sunscreen every morning, before leaving home, and reapply before doing any outdoor activity. 

We recommend:
.
|
Posted on March 19 2018