Get to know Evolve Beauty - Brand of the Month for May 2019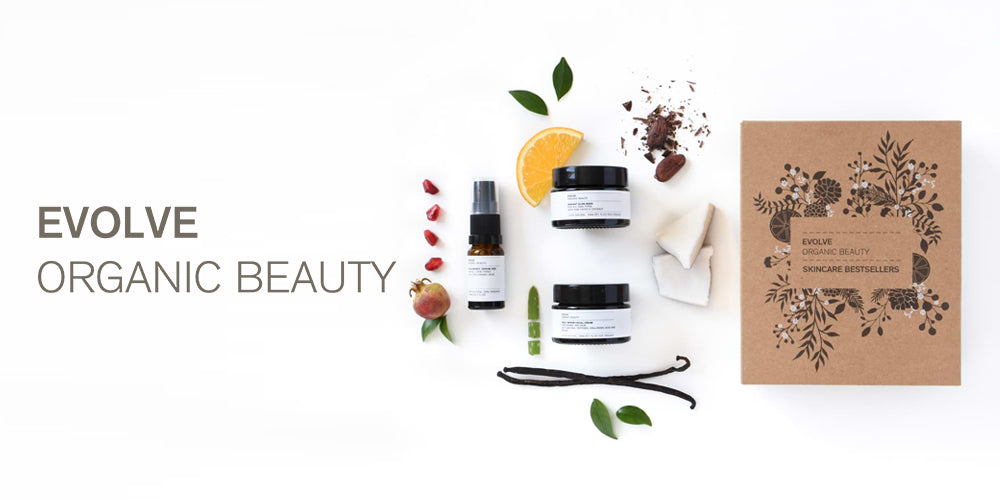 Evolve Beauty was founded and developed by award-winning beauty entrepreneur Laura Rudoe.
Laura was inspired to create her own natural beauty brands after helping create the internationally renowned NUDE brand skin care.
Based on her Romanian heritage, where natural skin care is a way of life, as well as her keen interest in wellness and nutrition, Laura had a vision for a range that would make being healthy and green a little bit easier everyday.
Laura's passion for the best that nature has to offer took her to the Amazon rainforest in search of super foods and natural actives to make the most effective skin care range possible.
She intensively researches every ingredient that goes into the products and hand-mixes essential oil-based fragrances personally, and ensures that the brand follows strict ingredient rules to ensure that the products do not contain harmful ingredients and are as natural and organic as possible. possible.
"Rudoe is a driving force behind Organic Beauty"

Vogue Magazine
Craft Production
The heart of everything that is done at Evolve Beauty is based in her studio. That's where the small team of new formulas, manufactures the products and sends orders, all in a family atmosphere.
The dedicated and passionate team that works there makes each product fresh, handmade, in small batches.
On the label of each Evolve product you can see the name of the person on the team who made it - making Evolve's commitment to world-class quality more personal and transparent.
"Evolve was created to make it easier for people to be healthy and 'green' in their daily lives. We hope that by making small changes to your beauty routine, people can make their lives a little better. We love hearing from our customers about what they love about our products and what we can improve."

Laura Rudoe, Founder Evolve Beauty
What makes Evolve so special?
ABSOLUTE PURITY
Evolve beauty products are some of the purest, most natural and organic products you can find. Our products are formulated according to recognized organic standards and we are absolutely transparent about their natural and organic character – as written on the front of each of the products in our range. Due to our adherence to these standards, you will not find any harmful ingredients in any of our products.
SUPER FOODS AND HIGHLY EFFECTIVE NATURAL ACTIVES
Evolve products are made with ingredients whose effectiveness has been tested, with super foods and natural actives. They are blended with the purest natural oils and butters to create the highest quality products to nourish and treat the skin.
ARTISANALLY PRODUCED
All products are handcrafted in small batches at the studio in Hertfordshire, England by the dedicated production team. This makes the products one of the freshest on the market, preserving the maximum natural activity.
A LITTLE GREENER
All bottles are made with recycled materials and are recyclable - whether it's recycled glass or recycled PCR plastic.
VERY PLEASURE
The unique products are made with delicious fragrances and textures to make the beauty routine a little more pleasant. The formulas are also designed to work with the skin's natural processes and respect fragile and sensitive skin.
SENSITIVE SKIN TYPE
All products are made with natural ingredients. Many of Evolve's customers, who have sensitive skin, report truly soothing, skin-enhancing results without irritation.They can even be used on children!
Featured Products