Vegan Skincare Routines for All Skin Types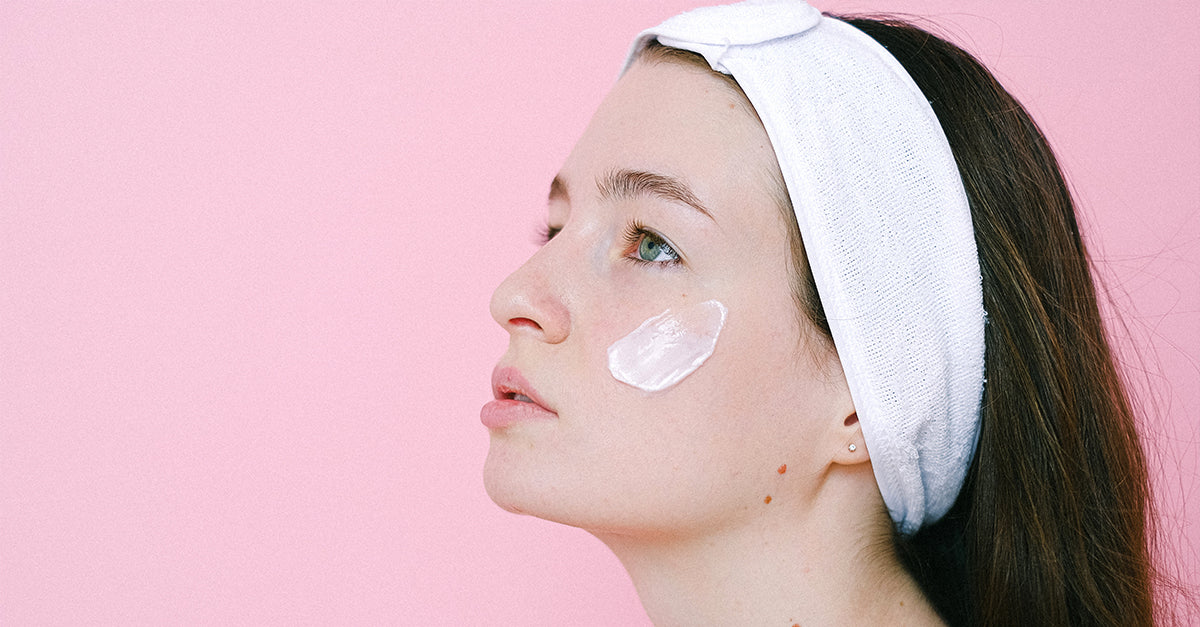 A proper skin care routine plays a huge role in the health and appearance of your skin. The products you use, the frequency and consistency of their use and the attention you give to your daily self-care ritual will not only show their effects now, but in the future, where you still want to maintain healthy and radiant skin!
For those looking to integrate vegan products into their skin care routine, or even do a vegan skin care routine in its entirety, the challenge is to pay extra attention to the labels of the products you choose so that you are not only choosing products with the ingredients best suited to your skin type and skin concerns, but also to ensure that these ingredients are vegan.
At The Green Beauty Concept we defend that A Skin Care Routine has four steps: Cleansing, Moisturizing, Treating and Protecting . Cleaning, Moisturizing and Protection are essential and should be chosen according to your skin type. Treatment is optional and must be chosen depending on the skin concerns you are trying to treat.
In this post we will see what are the best skin care routines with 100% vegan products, for the 4 skin types, normal, dry, combination and oily , considering only the three essential stages of skin care: the Cleansing, Moisturizing and Protecting .
Normal Skin
In the morning, cleanse your skin with theKivens Moisturizing Cleansing Foam, a gentle face cleanser with hydrating properties and made in Portugal. Then apply a face moisturizer such asGallinée Hydrating Face Cream with Probiotics, which leaves the face soft, smooth and glowing. Finish your morning routine with the protection of theDermalogica Prisma Protect SPF30 Sunscreen, a light-activated protectant provides broad-spectrum defense while preventing future signs of skin damage.
At night start your routine with theWater Wash Balm by Juice to Cleanse, um Aqueous cleansing balm that gently melts make-up and impurities, leaving skin hydrated and silky smooth. Then clean the skin again, this time with the same product you used in the morning, and finally apply the moisturizer.
Dry skin
Use nutritious products in your routine, such asOskia Rest Day Comforting Cleansing Milk Cleansing Milk, um Gentle cleansing milk for sensitive, dry and tired skin, designed to replenish the skin and aid recovery. Then moisturize your skin with theDermalogica Intensive Moisture Balance Moisturizer, uAn ultra-nourishing moisturizer that comforts dry and uncomfortable skin, restoring lipid balance for excellent daily protection.. Finish your routine with the nourishing sunscreenEvolve Organic Beauty Climate Veil SPF20 Color Lotion, um sunscreen and moisturizer with a splash of color that combines natural high-tech anti-aging ingredients to provide lightweight, broad-spectrum protection against UVA and UVB rays..
At night, start by removing make-up, removing sunscreen and removing impurities from pollution and the day with theEvolve Gentle Cleansing Balm,a deeply gentle and soft cleansing balm recommended by Evolve for very dry skin. Then clean your face again withOskia Rest Day Comforting Cleansing Milk Cleansing Milk and finish with the same moisturizer you used in the morning.
Mixed skin
Start your routine with a gentle cleansing of theSpecial Cleansing Gel by Dermalogica, um foaming cleanser that removes all impurities without drying the skin. Then apply theDay Moisturizer - Rejoice Light Facial Day Cream from Antipodes, um gentle, light, non-greasy day cream. end with theActive Clearing Sunscreen Oil Free Mate SPF 30 from Dermalogica, a Broad-spectrum sunscreen helps prevent skin shine and aging from oily and blemish-prone skin.
At the end of the day, remove make-up and remove the sunscreen with theCleansing Oil - Grain Water Cleansing Oil from Juice to Cleanse, um aqueous cleansing oil, perfect for all skin types, which instantly dissolves waterproof makeup and impurities for healthy, glowing skin. Then use the same cleanser and moisturizer you used in the morning! Although the Rejoice Light Facial Day Cream by Antipodes is a "day cream" it doesn't actually have sun protection or any ingredient that can't be used at night, so you can use it both day and night!
Oily skin
Cleaning is a key step in your routine and we suggest starting withEvolve Daily Detox Cleansing Gel, uA gentle cleansing foam that helps detoxify and balance oily skin.. Then apply theEvolve Balancing Moisturizing Lotion,a natural vegan moisturizer for oily and combination skin. Don't leave the house without sun protection! We suggest theClear Start Clearing Defense Mattifying Sunscreen SPF 30 from Dermalogica, the hydrating sunscreen that helps protect pimple-prone skin from environmental stress. Perfect for the most oily skin and looking to control excess shine!
At the end of the day, take a few minutes to remove make-up and remove the day's impurities, excess sebum and sunscreen with theDermalogica Precleanse Make-up Remover Oil,the perfect ally for a good routine ofdouble cleansing daily, perfect even for oily skin. Then make sure the skin is clean by repeating your Daily Detox cleansing gel that you used in the morning. Don't let your routine end without restoring some hydration to the skin, otherwise it will overproduce oil overnight! Reapply Balance Moisturizing Lotion to hydrate and balance your skin.
|
Posted on January 01 2022