How to choose and apply a face oil?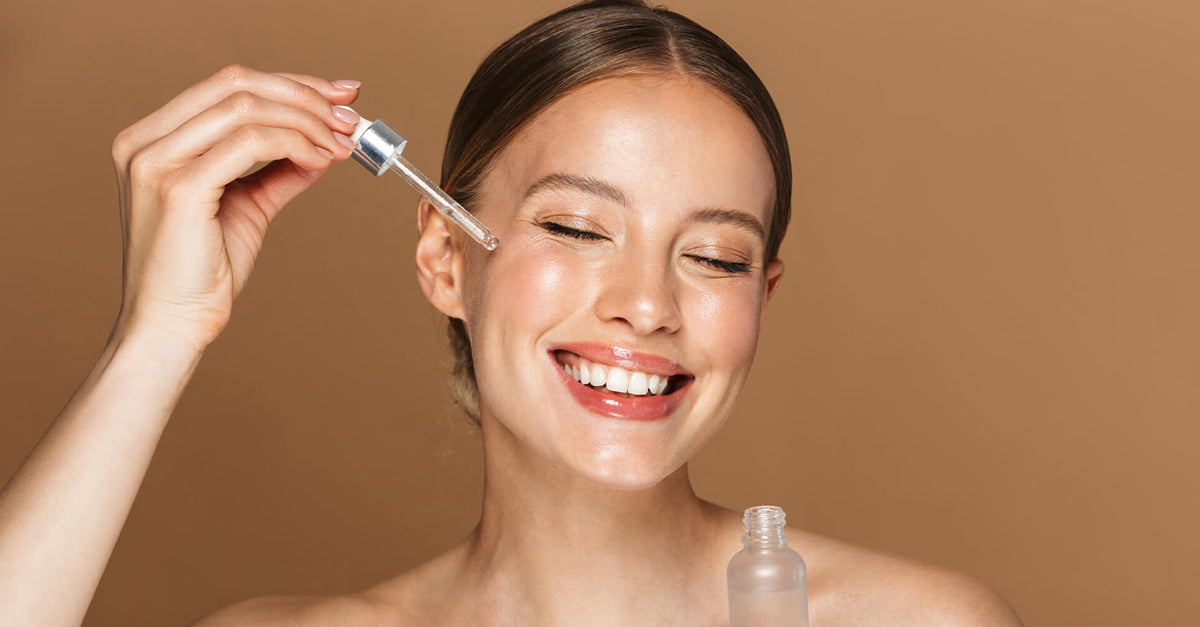 The most well-known skin protection products are moisturizers. But, there are many more! Oils are an excellent way to get the ingredients to our skin, having a great affinity with the structure of our skin and being more easily absorbed by it. Facial oils are full of minerals, vitamins and antioxidants. When used correctly, they can help you achieve healthy, glowing skin.
In this article we show you how to correctly use face oils, in what order you should use them and how to apply the different skin care products for a perfect skin care routine.
The benefits of a face treatment oil
in the case of dry skin , face treatment oils supplement the skin with fatty substances. They also prevent dehydration by rebuilding the surface film. This prevents water evaporation for lasting protection.
THE oily skin It also benefits immensely from a good suitable face oil, which can help regulate sebum production. And yes: if you give your skin the oil it needs, it will stop producing too much oil to protect itself!
Mineral Oil vs. Plant Oil
The majority of mineral oils are derived from petrochemicals and are therefore not natural ingredients. They remain on the surface of the skin and, unable to penetrate, form a protective film over the epidermis. Acting as an insulator, they can soothe dry skin and give a feeling of relief. However, they do not have active ingredients that bring other benefits to the skin. However, oily or blemish-prone skin may not like this type of oil, as the film-forming effect on the skin can clog pores and encourage the appearance of pimples.
You plant oils are natural oils that come from different types and different parts of plants: seeds, fruits, leaves, roots, etc. They have a great affinity with our skin, thanks to their molecular structure and similarity to our natural oils and can therefore be more easily absorbed. Vegetable oils are very naturally rich in good active ingredients: such as essential fatty acids (also known as Omega 3, 6, 9) and vitamins.
The perfect oils for every skin type
Dry or dehydrated skin
If you have a feeling of tightness throughout the day, and your skin appears to wrinkle with the slightest facial expression, your skin may be dehydrated. This is not a skin type, but rather a skin condition. This skin condition is aggravated by external aggressions: an overheated or excessively heated room, for example, and the skin becomes completely dry! To remedy this situation, we rely on cocktail-type oils that will protect the skin, limit its water loss, increase radiance and even prevent aging!
for mature skin
To combat the effects of time on the skin and restore the skin's density and elasticity, while limiting the appearance of wrinkles and dark spots, you can count on treatment oils with specific ingredients (peptides or retinol, for example). ), full of antioxidants for brighter and more protected skin.
For oily and blemish-prone skin
Perfectly mimicking the skin's sebum, face oils are ideal for treating imperfections without stripping the skin and breaking the skin's vicious cycle that produces too much oil. Choose dry and balanced oils, which are easily absorbed by the skin to clarify the complexion and soothe inflammations!
How to apply a facial care oil?
make yourdouble cleaning normal and gently dry your skin.
then apply ahydrosol with a cotton pad, or spray a tonic, to gently moisten the skin. Tip: it is by slightly moistening the skin that the skin care oil will penetrate in 2 seconds!
Place 4 to 6 drops of oil in the palm of your hand.
Gently massage your face.
Finish by placing your hands over your face to help the oil penetrate with the warmth of your palms.
End your routine with yourfavorite face moisturizer (if it is in the morning, you should use a moisturizer with sun protection or a sunscreen)
When:
The oil can be applied in the morning: as a serum or mixed with your face cream for smooth, plumped and perfectly protected skin. Or, alone at night, for intensely nourished, repaired and radiant skin when you wake up!
|
Posted on November 02 2021