Organic Korean Cosmetics - The biggest beauty trends come to the Natural world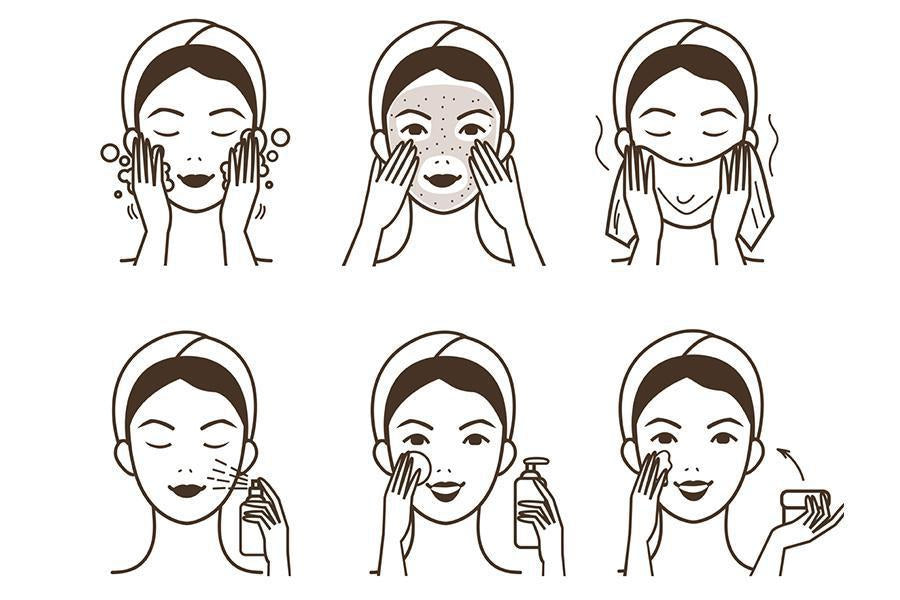 Do you consider yourself a beauty addict?
 Many beauty gurus have already joined the great Korean skin care trend and already display a considerable collection of essences and masks of this trend.
If, like us, you prefer natural and organic products, and for that reason you had difficulty finding a Korean brand whose products met this standard, don't worry! We sifted through the brands and products from Korea and found Whamisa's 
organic and certified Korean products, techniques and options
!
Actually , Korean skincare principles are not very different from what we advocate here at The Green Beauty Concept. There is a concern with a correct cleaning of the skin, adequate hydration for all skin types and the treatments that the skin needs to be glowing.
Rule 1 of Korean Beauty
CLEAN THE SKIN TWICE
This rule is nothing new here. We have already written a post dedicated to this cleaning technique, which involves cleaning the skin twice a night: once with an oil, such as Organic Flowers Cleansing Oil, to dissolve makeup, sunscreen and the surface layer of pollution that settles on the skin. The second with a cream, foam or water-based product, such as Organic Flowers Foam Cleansing Cream, to remove the deeper impurities that are ingrained in the pores.
Rule 2 of Korean Beauty
ALWAYS TONE THE SKIN
Once again, it's something that has already been mentioned on our blog! Toners now play a much bigger role than they did a few years ago, when they only served to "close the pores" and "remove the remains of make-up from the skin". The double cleaning already deals with doing all the cleaning of the pores that is necessary to do. The role of the tonic goes far beyond that, serving to balance the skin's pH, return hydration and nutrition to the cells and prepare the skin for the application of serums, masks, and other treatments. Whamisa Organic Flowers Toner Deep Rich toner already has serum-like qualities, enriched with argan oil, dandelion extracts and Galactomyces Ferment Filtrate (GFF), a natural ingredient used in cosmetics for its anti-oxidant properties.
Rule 3 of Korean Beauty
SHEET MASKS
Sheet masks are a classic Korean skincare routine, and thanks to Whamisa, you can now embrace this trend with the peace of mind that you're only giving your skin the best ingredients. For a revitalizing, toning and lifting effect, try the Organic Fruits Hydrogel Mask, an organic sheet mask made with apple, banana, kiwi and tomato. For more radiant skin, opt for the Organic Seeds Hydrogel Mask, infused with organic soy, rice and oat ferments. Organic Flowers Hydrogel Mask is the perfect option for those looking for hydration.
None of these masks need rinsing, and the sheet is biodegradable.
|
Posted on February 03 2018